Where to use Toyota Logos? and Information of Toyota Motor Corporation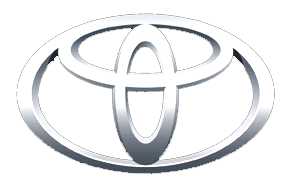 Toyota company logo images can be found on this page. You can use pictures that have been cleaned in any work that is relevant to Toyota vehicles. Toyota Motor Corporation is the largest automotive company in the world according to 2016 data.
---
Head office: Toyota, Aichi Prefecture, Japan - Founder: Kiichiro Toyoda
Incorporation Date: 28 August 1937, Japan - CEO: Akio Toyoda (23 Jun 2009 A)
Number of Employees: 369.124 (2018) - Stock Price: 7203 (TYO) ¥ 6.597 -163.00 (- 2.41%)
Subsidiaries: Subaru Corporation, Daihatsu, Lexus, Hino Motors - Top organization: Toyota Industries
Download free
toyota logo png
images. If you like, you can download pictures in icon format or directly in png image format.
To created add 26 pieces, transparent
TOYOTA LOGO
images of your project files with the background cleaned.
Free Toyota Logo Transparent Background
Tags: toyota, toyota motors, information, meaning, toyota car logos